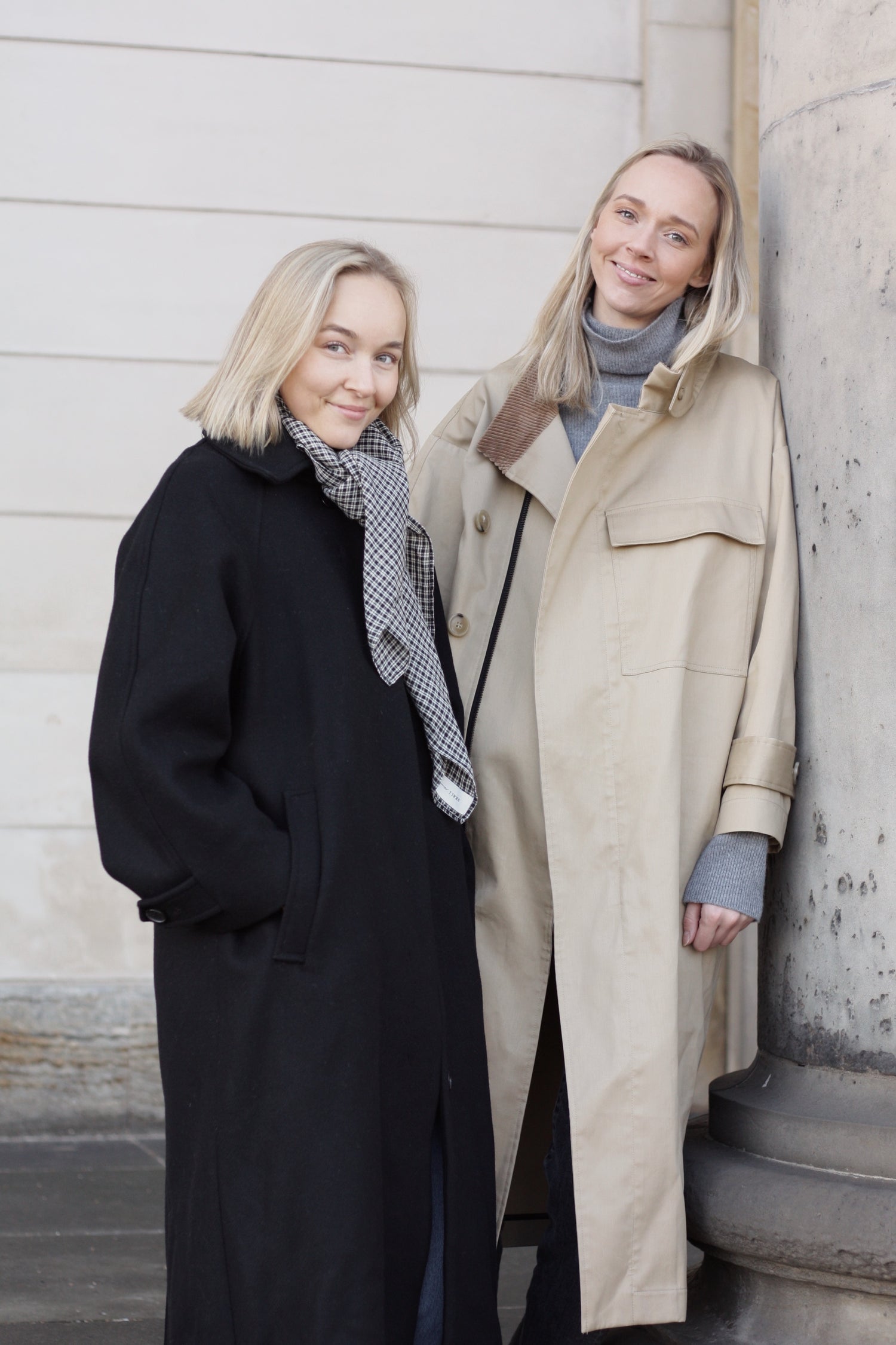 about us
SŒURS means sisters in French - and is pronounced [sør]. SŒURS was established in 2022 by Simone and Nicoline, who were born and raised in the North Zealand coastal town of Gilleleje.

At SŒURS, we advocate slow fashion, with a focus on classic and timeless styles in good quality that last season after season. We believe that slow fashion is a more sustainable way of embracing fashion - and want to offer our customers a universe where the core value is quality-based rather than time-based, and where the focus is on the good, clean and environmentally friendly choices.

Fast fashion and rapidly changing trends are often associated with overproduction and a stressful work environment. We believe it is important to be aware of the processes and resources required to produce clothes, shoes and jewelery - and ultimately leave a lighter footprint for future generations and our planet.

At SŒURS, we basically collaborate with Danish and foreign brands who all share the same values ​​regarding good materials and production conditions, and who all make an effort to create meaningful and timeless designs - which last a lifetime. In our store and webshop you will therefore find handpicked styles, all of which are personal favorites selected by us - and which we believe deserve to stay in the wardrobe for more than one season.
We hope you like our universe - and are always ready to help if you need help or have questions ♥


- Simone & Nicoline